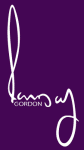 This was easily the best gastronomic experience in my life.
The whole party opted for a menu degustation (sample menu) consisting of eight courses. Each dish was an explosion of flavours and textures; often 3 or more per dish. In true degustation fashion each dish is minuscule to give you a chance to get through all of them. Nevertheless, by the 7th dish we were struggling.
Not being accustomed to such a culinary input I quickly lost track of everything being served. There was langoustine tortellini, a white fish on a bed of vegetables, amazing and generous portion of beef, cheeses and 3 deserts in a row.
There was not a single thing to complain about. Each dish was perfection in regards to composition of flavours, preparation and presentation. Not a small feat considering the size of the menu.
If I really had to point out one single imperfection, it would be the langoustine tortellini that was a wee bit over done. On the other hand, since cooking time of pasta is a personal preference one cannot blame the chef for that.
My choice of cheese platter involved a cheese connoisseur turning up with a selection of 40+ cheeses. There was a story about each cheese and he could have been talking about them for the rest of the night had I not interrupted him. A selection of 8 cheeses was served in order from the weakest to the strongest.
The service was impeccable, partly due to the all French staff. Normally I would have been worried about the staff being pretentious but they weren't at all. They even managed to withstand uncustomary demands like commenting on famous French football players and deciding a bet about the Toyota Cup.