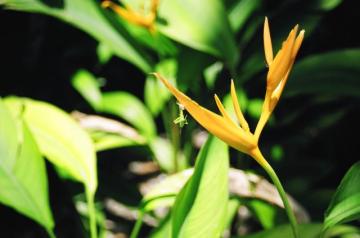 Canon EOS-5, Sigma 300 mm macro, f/5.6, Fuji Superia 100
This photo was taken by Carla. It is of an indigenous insect as it was hanging leisurely of the beautiful flower. It is not so much wild life photo as it is stunning composition and colours. I only wish I had taken it my self!
(This series of wildlife photographs is to highlight the Wildlife Photographer of the Year 2003 Award and exhibition).