« Custom IKEA business idea | Main | The Dark Tower VII: The Dark Tower by Stephen King »
Digital Black and White Beach
February 06, 2006
Keywords:
black+and+white+photography
beach
mauritius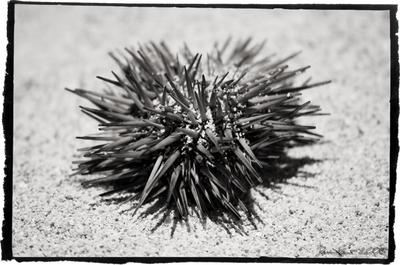 Converting to digital SLR was great fun but I was missing black and white photography.
I quickly discovered that digital black and white is not achieved by converting digital colour images to grayscale; this only resulted in bland, contrast-less photos.
1 year on and having played with colour channels, curves and blending of layers I am starting to get somewhere. Hopefully I will get a chance to sum it all up in a future post.
For a few more photos in this beach series, see the digital black and white photography album.
Related entries:
Trackback Pings

TrackBack URL for this entry:
http://blog.davidkaspar.com/cgi-bin/fsdg39fmcnswgv.cgi/192
Comments
Ryan Humphreys Says:
February 6, 2006 08:40 PM

Hi David. Thanks for posting those links on my blog earlier. I really appreciate it. Nice beach photos too. :D

Ryan.

Seth Anderson Says:
February 7, 2006 05:13 AM

I've had fair success with Photoshop and Quadtones, then converting back into RGB, but I agree, the black and white is not as simple with a digital as it was with film.

Curious to read of your technique - your photos have good contrast.
Post a Comment