« Water and stone | Main | A cloudy day »
Cheese bread house
December 23, 2003
Keywords: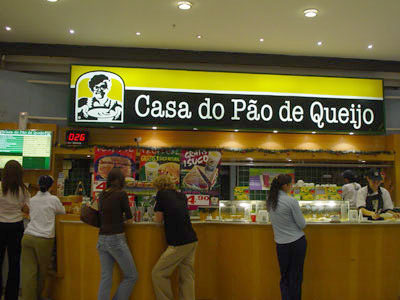 Casa do Pao de Queijo is a welcome break for any serious shopper or just a hungry soul.
Here you will get a fix for your cheese bread craving and they also serve decent coffee and fruit juices.
Would be great to see one of these back in London; please someone with money to invest consider it!
Trackback Pings

TrackBack URL for this entry:
http://blog.davidkaspar.com/cgi-bin/fsdg39fmcnswgv.cgi/99
Comments
Taran Says:
January 14, 2004 04:01 PM

I have GOT to visit Brazil. I love cheese bread. And beef. Now I have to work on my Portugese...
Post a Comment