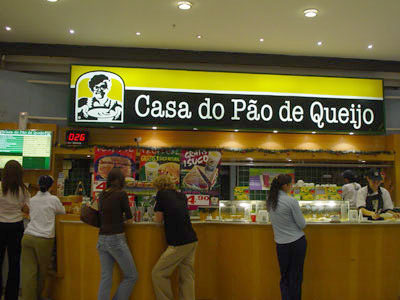 Casa do Pao de Queijo is a welcome break for any serious shopper or just a hungry soul.
Here you will get a fix for your cheese bread craving and they also serve decent coffee and fruit juices.
Would be great to see one of these back in London; please someone with money to invest consider it!