BitCoin is taking the world with storm and with it the price of BitCoin is skyrocketing.
In the last 6 months there have been a flood of new and innovative services that use BitCoin. Enough to justify a long term life for bitcoin and to justify an ever increasing price due to a physical limit on how many bitcoins that can be created.
ATMs that convert cash to bitcoins, online and high street shops that accept bitcoins as payments, high street brokers that convert money to BTC and back, payment gateways and even Subway that accept bitcoins and are just some of the examples.
You may have been interested in getting in on the action; be it for investment purposes or just to experiment.
Unfortunately BitCoin (and all crypto-currencies in general) is a complicated concept and the barrier to entry is quite high.
You have to consider how to get your money, be it USD or GBP or EUR, across to a person that is willing to part with their bitcoins (BTC).
You also have to consider security: how to avoid losing your cash, how to transfer the bitcoins to yourself and how to keep your bitcoins safe.
Bitcoin exchanges are a place where sellers meet buyers and the bitcoin exchange provides a service to match these people up. There are several established bitcoin exchanges but instead of discussing them all I'd like to mention the one that has allowed me to instantly purchase bitcoins (and litecoins, LTC) in the UK on several occasions.
Bitbargain.co.uk is using UK bank transfers, also known as Faster Payments.
This allows for near instant and free transfers between buyers and sellers. I cannot stress enough how much this facilitates bitcoin trading in the UK.
The downside is that the purchase prices on Bitbargain are a bit higher than on an exchange so this favours sellers but not buyers. The markup seems to be 8-10%. However if you want to get in on Bitcoins quickly then this is still the best option.
Once you have your bitcoins, you have to consider security. Bitbargain charge a small fee to leave your bitcoins with them which is an incentive to move them away. This is a smart move because exchanges with a lot of bitcoins have been target of hackers that have stolen millions worth of bitcoins.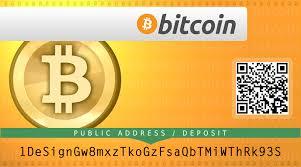 To purchase bitcoins and tucking them away my preferred method is a "paper wallet". The concept is to print out the cryptographic secret that secures your bitcoins and store the physical paper in a safe place (or multiple places).
You can still use you your wallets public address to send bitcoins to but you (nor anybody else) is able to spend those bitcoins without having access to the printed secret.
To keep smaller amounts I can recommend a mobile bitcoin wallet, for example Bitcoin Wallet for android devices and Blockchain for iOS devices. Keep it to small amounts only!
Good luck, have fun and please avoid purchasing at the top of a cycle!