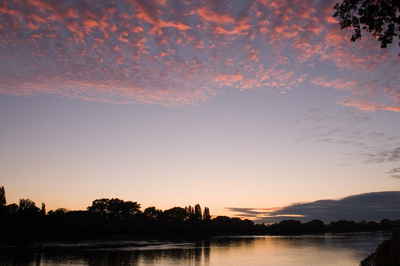 Nikon D70, Nikkor 20mm 2.8D, f/8, 1/60s

On my way back from a recent run I couldn't help noticing how wonderful the evening sky was over the River Thames.
So I prolonged the late jog by rushing home, grabbing my camera and snapping away.
The camera was only hand held which resulted in a little blurred shot but nothing noticeable at web resolution only.