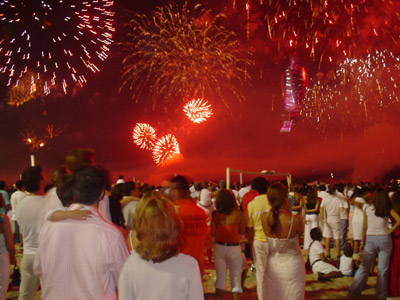 Copacobana, Rio De Janeiro, Brasil, 1st of January 2003, 00:02
Well, the year 2003 is making sure to end with a bang.
It has been a scorching hot day with temperatures over 35 degrees C and flip-flops melting on the hot beach sand. The waves were over 10 feet high and now there is a tropical thunder storm.
This last day of 2003 was also the day I asked Carla's dad for Carla's hand and his answer was a delightful yes. Now there is only one more person that has to agree.