« January 2006 | Main | March 2006 »
February 24, 2006
My master's thesis was on a non-intrusive neonatal imaging method called optical tomography.
When finished, it will help doctors diagnose newborn babies from brain injury caused by breathing difficulties or other problems that prevent the baby from receiving sufficient amounts of oxygenated blood during birth.
While I was only involved with calibrations of the instrument being developed, I have always stayed interested in non-intrusive imaging methods.
That is why it was a double joy to join my wife the other day for a 4D ultrasound scan session of our little baby boy.
Traditional ultra sound just shows a thin slice of the baby in the mothers womb and is often seen in profile.
With 3D ultrasound, a series of slices is taken in a short amount of time (2s?). The slices are then combined and are visualised as a volume (3D).
4D just means that the volume of images can be seen moving in real time. The video is a bit jerky due to the 2 second scanning sweep but nevertheless it is breathtakingly clear.
The 4D scan was performed at the Create Health London Clinic and I can highly recommend them for being very professional..
February 23, 2006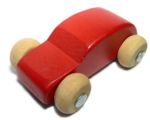 My following observations are only based on a 5 day period during which I was driving around in Torino and Milano in Italy. It may not reflect the average Italian driving conditions but I have been scarred for life nevertheless.
Italian drivers have no mercy. If you are a tourist driving around an unfamiliar city you are bound to make a few mistakes. You will then be in need of switching lanes late or going a bit slower in certain parts.
Trying to change lanes is difficult as you are like a sitting duck and the other drivers can smell the fear in the air. They will speed up to minimize your chances of correcting your mistake.
You may be used to leaving a "safe distance" between your car and the car in front. If this distance is any bigger than a small Fiat, then there will be small Fiats cutting in in front of you to advance in the traffic.
A red traffic light only seems to mean "there may be traffic from other direction, be careful".
Having been driving in Brazil a few times, I am used to cars ignoring a red light but only on lonely streets and during night... but never during the day and in heavy traffic like in Torino.
Pedestrians in Italy have a raw deal. While waiting at a zebra crossing many cars pass before some actually stop to let pedestrians cross.
Combined with the above delights of cars going against red lights it can be tricky to safely cross a street.
One positive sign was that all cars slowed down considerably during a snow storm. This may have been due to common sense or just pure self preservation.
All this may persuade you into paying extra for an excess fee waiver; just like it persuaded me. It turned out to be the most expensive one I have ever come across at €19 per day.
No wonder considering the large amount of cars driving around with dents and scratches. Minor accidents must be quite common.
Hertz was well stocked with a portable SatNav unit and it helped us immensely. We were able to drive around Torino like a local and to navigate to Milan without any hassle. Highly recommended!
February 14, 2006
A pink box full of sugar and saturated fat: $80
Uprooted dead plants: $60
A romantic dinner at home to avoid the Valentine's menu at restaurant X at triple the price and in a 90 minutes time slot: priceless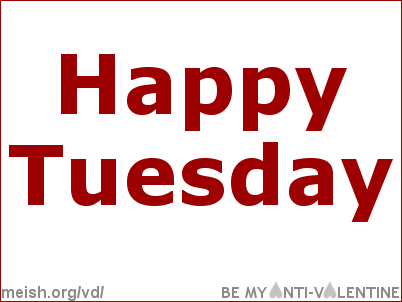 Whether you are a single person or just fed up with the commercial pressure of Valentine's Day, visit Meish for her great anti-Valentine's Day cards.
February 10, 2006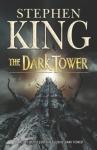 "The man in black fled across the desert, and the gunslinger followed..."
It was with mixed feelings that I finished The Dark Tower VII
which is the last instalment in the Dark Tower series by Stephen King.
Yeah it was nice to see Roland Deschain finally reach the Dark Tower and conclude the many started mysteries. It was also a bit sad to say a definitive farewell to the characters that I had followed for nearly 10 years.
A true Stephen King fan will appreciate the Dark Tower series due to its many connections with King's other work. Characters and themes from other books are craftfully fused into the Dark Tower story.
Salems Lot, The Stand, It, The Talisman, Hearts of Atlantis and Insomnia being some of the more important ones. Favourite characters like Father Callahan, Ted Brautigan and several others get a second life and their stories continue within the Dark Tower.
The Dark Tower VII is in my opinion the best out of the whole series which consists of Gunslinger, Drawing of the Three, The Wastelands, Wizard and Glass, Wolves of the Calla, Song of Susannah, The Dark Tower.
"Go then, there are other worlds then these."
The other highlight in the series was the Drawing of the Three which may be the most suspense book I have ever read (yes, it easily beats The Da Vinci Code).
Wizard and Glass on the other hand felt long winded, misplaced and was tedious to get through. I know it was supposed to elaborate on Roland's background and childhood but that did not help the feeling of it being a series filler.
The ending of this series is very creative. It is grand, very fitting but also sad.
Many readers will likely complain about it not being fair or being a disappointment after all these years and books. I however bow to King's imagination.
"Those who forget the past are doomed to repeat it..."
February 06, 2006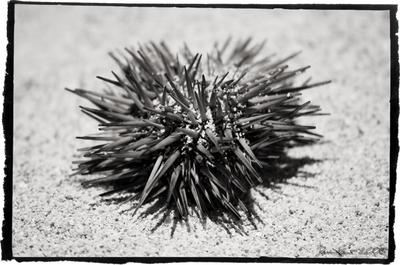 Converting to digital SLR was great fun but I was missing black and white photography.
I quickly discovered that digital black and white is not achieved by converting digital colour images to grayscale; this only resulted in bland, contrast-less photos.
1 year on and having played with colour channels, curves and blending of layers I am starting to get somewhere. Hopefully I will get a chance to sum it all up in a future post.
For a few more photos in this beach series, see the digital black and white photography album.