« April 2004 | Main | June 2004 »
May 27, 2004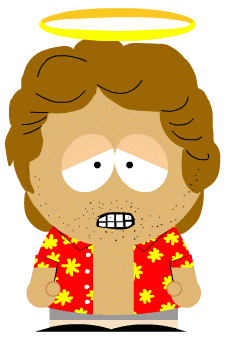 May 26, 2004
With my recent upgrade to SonyEricsson T630, a new geek opportunity presented it self: to develop Java applications for my very own mobile. Priceless.
Because I am fairly familiar with Java and the fantastic, open source, IDE NetBeans it was easy to develop and deploy my first HelloJ2MEWorld application.
NetBeans has an extension module focused on J2ME development. Download it and NetBeans will be able to help you with your Midlets, JARs and obfuscation.
NetBeans is using the Sun J2ME SDK. If you want to be more device specific, I'd recommend you to download an SDK directly from the mobile maker you are interested in. Two obvious choices are SonyEricsson and Nokia.
Try out and debug your application on one of the supplied emulators.
The last step is to transfer your application to your mobile. You have a choice between infrared, bluetooth, USB cable and Over-the-air (OTA). Since I am developing on a IR enabled laptop, ir was the best option for me.
First application that came to mind for developing was of course a mobile blogging tool. A quick search on Google returned the just started open source project MIDLog. So instead of starting from scratch and probably duplicating all work done in MIDLog, I am hoping to contribute to MIDLog.
The J2ME world is crowded with two main MIDP versions, WTK versions and various JSRs (Java Specification Requests). While many exciting features are planned for future version of J2ME, todays devices are very limited.
Example, the T630 supports the "new" multimedia API (MMAPI - JSR 135) but Sony has chosen to support the sound part only. This means that there is no support for image capturing and I suspect this will make it very difficult to develop a mobile blog tool capable of posting images.
May 16, 2004
Hum, the battery of the digital camera died just after five shots despite being on charge over night. Something is not right.
Now I am really cursing my self for not bringing the SLR; especially since there was a fresh B/W roll in it.
For the last two days we have been pointing at things that would have made splendid photos. Instead, these things will linger in our minds as mental photos.
The annual bread fair was taking place at Place Hotel Ville. Inside one of the two large tents an old baker was teaching a young girl how to make traditional French bread. The motive and composition was perfect: the old baker in his white outfit and hat, the girl in a bright red sweater and dark braided hair. In front of them one perfect example of pain and one very messy piece of dough.
While having brunch in Marais, two parents left their young baby in the hands of a nun while ordering some coffees. The baby, closely followed by the nun, was chasing a dove picking bread crumbs from the pavement. The white head cloth of the nun was flapping in the wind. The baby was wearing a big white hat and running with its arms outstretched. The poor dove was taking of the ground with flapping wings.
Then there were numerous charming dogs and their colourful owners. Big dogs with small owners, tiny dogs with large owners. Poodles with grey, curly haired owners and bull dogs with chubby, big-faced owners.
Visitors of the Louver were snapping away like mad at the many masterpieces inside. As if having a photograph of the Mona Lisa was like owning a piece of it. As if there weren't already a million of much better photos taken of the Mona Lisa. I of course joined the pack and used up my last digital photo on a shaky, out of focus photo from a weird angle.
What is it about the Mona Lisa anyway? Is it true that it is a guy in drag, possibly an auto portrait of Da Vinci himself? Why doesn't the scenery in the background on the left and right hand side of the Mona Lisa match up? Why did it take Da Vinci over 20 years to complete this one single portrait? Is the subject famously smiling because he/she, like Da Vinci himself, knows the truth about the Holy Grail?
Other photographic highlight were the male skincare section with lip stick and lip gloss. The Bear's Den pub where a large selection of big hairy men were hugging and kissing each other. A little Jack Russell dog chasing his owner on Roller Blades in heavy traffic.
These mental images turned out perfectly in our minds. Most likely something a real photograph might not have managed.
May 15, 2004
On our way to Paris on a short getaway.
Paris in the spring, na-na, na-na on my mind. Watching first the English country side and now the French after a dark underwater interruption.
Recently I read Dan Brown's The DaVinci code in which a marvellous adventure is set in Paris. I doubt I will repeat Langdon's feat but I am still hoping for a less eventful trip to the Louvre.
Notre Dame, La Seine, Monmarte, Sacre Ceur… the possibilities are plenty; if only I can avoid a shopping spree.
If there is anything you want me to bring back, make sure to leave a comment before Monday morning. Anything but smelly cheeses!
May 11, 2004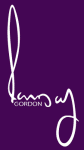 This was easily the best gastronomic experience in my life.
The whole party opted for a menu degustation (sample menu) consisting of eight courses. Each dish was an explosion of flavours and textures; often 3 or more per dish. In true degustation fashion each dish is minuscule to give you a chance to get through all of them. Nevertheless, by the 7th dish we were struggling.
Not being accustomed to such a culinary input I quickly lost track of everything being served. There was langoustine tortellini, a white fish on a bed of vegetables, amazing and generous portion of beef, cheeses and 3 deserts in a row.
There was not a single thing to complain about. Each dish was perfection in regards to composition of flavours, preparation and presentation. Not a small feat considering the size of the menu.
If I really had to point out one single imperfection, it would be the langoustine tortellini that was a wee bit over done. On the other hand, since cooking time of pasta is a personal preference one cannot blame the chef for that.
My choice of cheese platter involved a cheese connoisseur turning up with a selection of 40+ cheeses. There was a story about each cheese and he could have been talking about them for the rest of the night had I not interrupted him. A selection of 8 cheeses was served in order from the weakest to the strongest.
The service was impeccable, partly due to the all French staff. Normally I would have been worried about the staff being pretentious but they weren't at all. They even managed to withstand uncustomary demands like commenting on famous French football players and deciding a bet about the Toyota Cup.
May 07, 2004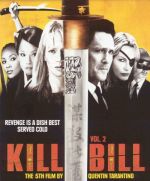 I was like a kid on Christmas waiting to see Kill Bill vol. 2. Volume 1 with its roaring soundtrack and cool characters had left me wanting so much more.
Vol. 2. starts of with a flashback to that interrupted wedding. The various characters are presented in much more detail and more time is spent on each one of them.
We are shown how the bride acquired her skills through some harsh training. She picks up two martial arts techniques that will save her life twice.
The movie has a very slow pace, especially compared to part one. Maybe this is why it was such a disappointment for me. The Japanese influence was replaced with gritty surroundings of some Texas outback.
While I loved the soundtrack in part one, the soundtrack was non-existent in this one.
Some hard core Tarantino fans will argue that the second part was more true to his style; volume one was more a tribute to Asian movie making. I however found volume 2 to be artificially pro-longed.
One special edition I would like to see is one 3 hour movie where volume 2 has been cut down majorly. Just my ¢2.