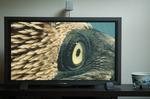 Finally May 22nd arrived and with it the first official installations of one of the first HDTV services in the UK: SkyHD.
Installation
In my case the actual installation was just a matter of unplugging the previous Sky+ box and replacing it with the new SkyHD box – easy peasy.
Currently I have the SkyHD box connected to an older Pioneer Plasma 433 (43″). The TV supports 1080i over component and that is how it is connected at the moment.
A HDMI to DVI cable has been ordered and I am looking forward to comparing the picture quality of HD over component vs. over HDMI.


The SkyHD Box
SkyHD has a 300GB internal hard drive but only 160GB is allocated to the customer, the rest is "reserved" for Sky. Recorded HD content obviously requires more HD space than standard definition (SD) content and there is a risk of running out of HD space quickly. Star Wars III in HD requires around 10% of the SkyHD available space!
SkyHD comes with a new remote but my multi-remote that was programmed for the previous Sky+ box is working fine. This seems to suggest that Sky+ and SkyHD share remote control codes but I have heard reports of SkyHD remote not being able to control a Sky+ box.
The box has internal fans but sitting 6 meters away from it I was not able to hear it over the TV sound.
You can choose to output in 1080i, 720p, 576 or leave it on Automatic where the SkyHD box will switch according to the source.
The Automatic option may seem best but unfortunately the switching between HD and SD channels creates a flicker.
#PAGEBREAK#
Picture Quality
First channel any new HD viewer should browse to is the BBC HD Preview (145). It is transmitted in very good quality and shows just how good HDTV can be.
Overall HD content is pretty scarce and often mixed with upscaled video. Upscaled means that Sky has converted a SD source and broadcasts it as HD.
Currently the only true HD programmes on Sky One HD seem to be 24, Rescue Me, Enterprise and some episodes of Malcolm In The Middle. The upscaled content is easily spotted as it is a bit narrower than the standard 16:9 aspect ratio and has black bands on the sides (it is more like 14:9).
National Geographic, Discovery and Artsworld have dedicated HD channels but again there is mixed true HD and upscaled content.
The Star Wars III: Return of the Sith is running on Sky Box office in HD and is reported to be of much better quality than the DVD version.
When 1080i is selected the SkyHD box upscales everything in SD to 1080i. This removes the annoying flickering but I find the upscaled picture a bit soft. Most likely due to the fact that the TV has to downscale once extra time and additional conversions are never good.
#PAGEBREAK#
Conclusions
Do I like SkyHD? Yes. Am I blown away? No.
This may be because for the last year I have been spoiled with HD content sourced on the Internet. A recent HDV camcorder purchase (HDR-HC3) has also allowed me to create my own HD content.
The fact that there is so little true HD content on Sky at the moment does not help either.
In my opinion Sky+ was a more radical improvement because it added PVR (personal video recording) and all the goodness that comes with it: pause live TV, watch one channel record a second one, fast forward past commercials and similar. It also added Dolby Digital 5.1 surround sound which makes for a great TV experience.
It seems as if Sky has oversold the SkyHD service as many customers have been told their installation has been delayed. New customer asking about SkyHD are being told August as the first available date (BBC News has more about this).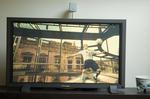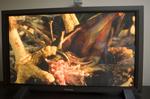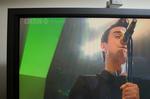 PS The previous 80GB Sky+ is for sale