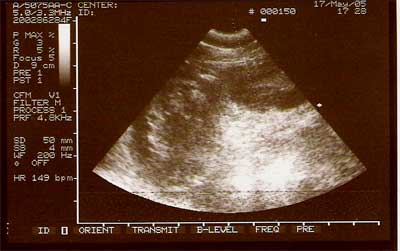 Ok, calm down parents, it is not human babies. It is our golden retriever Ginger (AKA Poo Princess) that is pregnant.
The new addition to the family will be with us in just 5 weeks. You see, a dog pregnancy is 9 weeks only.
Expect a plethora of puppy photos.
Right, back to that serious S.L.A.I: Phantom Crash beta testing.