…and all I got was this photograph of a wigged rock.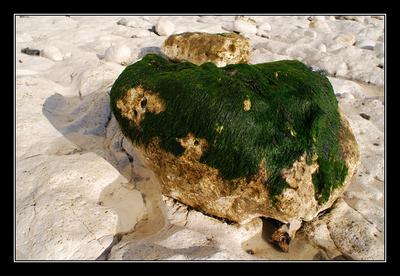 N 50°44'32.701″, E 0°12'2.923″
Last Saturday was a very sunny – albeit windy – day and ideal for taking nature photographs.
I used Google Earth to find a few picturesque locations in the South East of England. Panoramio.com then provided a layer with geo-tagged photographs submitted by online users which gave me an idea of interesting subjects in the ara.
Sunday came one day later and brought with in non-stop rain. Ideal for organising photographs and (digiatally) developing a few of them.