May 11, 2004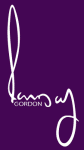 This was easily the best gastronomic experience in my life.
The whole party opted for a menu degustation (sample menu) consisting of eight courses. Each dish was an explosion of flavours and textures; often 3 or more per dish. In true degustation fashion each dish is minuscule to give you a chance to get through all of them. Nevertheless, by the 7th dish we were struggling.
Not being accustomed to such a culinary input I quickly lost track of everything being served. There was langoustine tortellini, a white fish on a bed of vegetables, amazing and generous portion of beef, cheeses and 3 deserts in a row.
There was not a single thing to complain about. Each dish was perfection in regards to composition of flavours, preparation and presentation. Not a small feat considering the size of the menu.
If I really had to point out one single imperfection, it would be the langoustine tortellini that was a wee bit over done. On the other hand, since cooking time of pasta is a personal preference one cannot blame the chef for that.
My choice of cheese platter involved a cheese connoisseur turning up with a selection of 40+ cheeses. There was a story about each cheese and he could have been talking about them for the rest of the night had I not interrupted him. A selection of 8 cheeses was served in order from the weakest to the strongest.
The service was impeccable, partly due to the all French staff. Normally I would have been worried about the staff being pretentious but they weren't at all. They even managed to withstand uncustomary demands like commenting on famous French football players and deciding a bet about the Toyota Cup.
January 22, 2004
What a treat it is to visit this exotic yet elegant restaurant in the heart of London. Asia de Cuba is situated in the beautiful St Martin's Lane hotel, giving you a chance to see one of the coolest hotel lobbies around. Look around and enjoy the slightly surreal entrance, the oversized chess pieces, the ambient lightning and odd furniture.
As the name suggests, the food on the menu is a (brave) mix between Cuban and Asian flavours and traditions. The colourful descriptions will fire up your imagination but the food will surpass it. My standing favorites are Seared tuna with Wasabi mash and Surf n' Turf so try these if you are having a hard time deciding.
The portions are deliberately large to be shared. They are a key element that makes Asia de Cuba unique and every dinner to a social event. For a group of four, two starters and two mains are more than enough.
The staff is the best I have experienced in London. A very good balance between personal, knowing, recommending but never in your face. Always making sure that the customer is fully satisfied. You will often be served by two or more individuals; one of them being knowledgeable about the wines while the other about the food and the rest. Don't be shy starting a conversation.
If I have to find something negative about Asia de Cuba it would be the prices. It is simply above my everyday budget and some people find it over priced. It's nice to start the evening with some drinks and they are around £9. The good wines are in three digit price range and thus unreachable. The sharing of the food helps a bit and I think £50 / person is a rough price tag for the superb experience.
45 St. Martin's Lane, Covent Garden, London, WC2N 4HX [Map]
Tube: Covent Garden
Tel: 020 7300 5588 (book early!)
November 30, 2003
This is where we go if the weather in London gets too gloomy or we are in need of a Guarana.
November 09, 2003

This has to be one of London's better kept secrets, hidden in a tiny side street off Kensington Church St.
When I saw the sign I imagined a small American diner and wasn't very impressed with Pedro's suggestion.
I was well surprised to see that inside was a three floor mansion with a very rustic and charming decor; intimate booths in the basement for a romantic first date and a lower and first floor with various sized tables, booths and a banquette table (seats 16).
The menu is a meat feast. While there are classics like filets, saddle of lamb and rump stakes, there is also a lot of game. Choose between rabbit, ostrich, duck and venison.
My Scottish fillet with a rich mushroom sauce was just fantastic. The beef was tender like butter and the dish had a cozy home made feeling to it. Probably the best meat I have had in London during the last 3 years. The deserts are massive and include classics like apple crumble pie and bread and butter pudding.
A main dish is around £15, deserts are £4.50 and there is a set three course menu for £23 if you are hungry.
Maggie Jones's has an interesting concept for serving wine. It comes in large 1.5l jars and keeps coming until you are ready to pay the bill. You pay only for what you drink
6 Old Court Place, London, W8 4PL (Map)
Nearest Tube Station: High Street Kensington
Tel: 02079376462
September 28, 2003
If you like a Latin atmosphere, you will definitely have a fun night out. Mojitos are served strong and crisp and tequila is delivered by a holster wearing Tequila girl.
September 25, 2003
A great spot to meet up with friends and have some enchiladas and a Corona or two. The fun factor is high but the drawback of this is that the place is loud. No venue for romantic dinners for sure.
The menu is bog standard Mexican food. You have your tortillas, enchiladas, nachos, sizzling fajitas and what not.
Watch out for high prices on drinks. The bill can easily spin out of control once you stop counting the margarita jugs and Coronas. Once we were 3 people eating and drinking and another 2 friends joined us for drinks and the bill was close to £90. One nice spin on the prices is their 80's prices during lunch; up to 50% of the regular prices!
This place is very lively and Thu - Sat it can be hard to get a table. We have had to wait for 1 hour in the worst case but on the other hand, another Saturday and we were able to get a table right away. Call before hand in order not to be disappointed.
September 21, 2003
This is our favourite Indian restaurant in London. The food is exceptionally well done and presented in great settings; a great place for any celebration.
Expect around £30 per person for drinks and food.
September 13, 2003
This was the second time we were dining at this restaurant and I was looking forward to it since I remembered what a nice time we had had last time. It doesn't get much more French in the middle of London!