February 10, 2006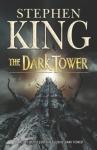 "The man in black fled across the desert, and the gunslinger followed..."
It was with mixed feelings that I finished The Dark Tower VII
which is the last instalment in the Dark Tower series by Stephen King.
Yeah it was nice to see Roland Deschain finally reach the Dark Tower and conclude the many started mysteries. It was also a bit sad to say a definitive farewell to the characters that I had followed for nearly 10 years.
A true Stephen King fan will appreciate the Dark Tower series due to its many connections with King's other work. Characters and themes from other books are craftfully fused into the Dark Tower story.
Salems Lot, The Stand, It, The Talisman, Hearts of Atlantis and Insomnia being some of the more important ones. Favourite characters like Father Callahan, Ted Brautigan and several others get a second life and their stories continue within the Dark Tower.
The Dark Tower VII is in my opinion the best out of the whole series which consists of Gunslinger, Drawing of the Three, The Wastelands, Wizard and Glass, Wolves of the Calla, Song of Susannah, The Dark Tower.
"Go then, there are other worlds then these."
The other highlight in the series was the Drawing of the Three which may be the most suspense book I have ever read (yes, it easily beats The Da Vinci Code).
Wizard and Glass on the other hand felt long winded, misplaced and was tedious to get through. I know it was supposed to elaborate on Roland's background and childhood but that did not help the feeling of it being a series filler.
The ending of this series is very creative. It is grand, very fitting but also sad.
Many readers will likely complain about it not being fair or being a disappointment after all these years and books. I however bow to King's imagination.
"Those who forget the past are doomed to repeat it..."
October 23, 2003
If you have come here looking for information about the book I Am David by Anne Holm unfortunately this web site is about me, David Kaspar.
You can buy "I am David" at Amazon.com or Amazon.co.uk.
Or take some time to read my blog which is about the Internet, photography, gadgets and my daily ponderings.
David Kaspar

Update
Due to comment abuse, the comments have been disabled. Please use the I Am David by Anne Holm forum for any discussions.
September 20, 2003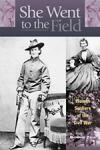 Written by an old friend Bonnie Tsui, this is a book about the unrecognised envolvement of female soldiers during the American Civil War.
I have always enjoyed her colorful writing, be it emails or recent articles in various magazines. This book is then an extra long treat. The book has grounds in her academic work but is aimed at general audience due to her lively way of writing.
You will be presented with in depth biographies as well as daily lives of soldiers during the Civil War.
Some of the featured women were in male disguise; Sarah Rosetta Wakeman (a.k.a. Private Lyons Wakeman, Union) and Sarah Emma Edmonds (a.k.a Private Frank Thompson, Union) being two. Others were participating in more traditional ways, eg like nurses or spies.
Having finished only the very first pages, bit too early for an in depth review but it will follow.
September 19, 2003
The other day I was in need of a literature fix. I browsed around in a book store but was not keen on any long novells or even longer multi book epics. In fact, I didn't even feel like reading an entire book.
That is when Best of Young British Novelists 2003 published by Granta came to my rescue. It consists of 20 short stories by young British writers that have not yet hit the main stream.