« Still an Ubuntu virgin I am | Main | 5 out of 9 courses »
Forza azzurra!
July 10, 2006
Keywords:
wc2006
italy
france
headbutt
Zinedine
Zidane
germany
worldcup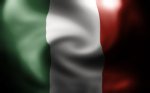 I must confess, with all "my teams" out of the cup, it was hard to root for any of the finalists.
I thought I had hedged my chances by favouring all of Czech Republic, Sweden, Brazil, England and Poland. Unfortunately fate would not have it like that.
Instead it was France versus Italy in the 2006 World Cup final.
France started the cup in an unimpressive way but got a little better witch each game. Then they went on to beat Brazil in the quarter finals and it was '98 all over again.
Italy were a strong team all through the cup and played a very good last game. They even managed to score 5 out of 5 penalties (something they did not do against Brazil in 1994 :-)
What will be talked about for years however, is Zinedine Zidane's spectacular head butt and the following red card.
A football player that has been described as "God" by his country men, at the top of his career, last game of his career, last minutes of a World Cup final and he looses his marbles.
What an ironic last shot of Zinedine Zidane. Him leaving the stadium and the much aspired trophy behind.
Watching the Italian players running around with flags on their shoulders, silly hats on their heads and kissing the trophy... priceless.
WELL DONE ITALIA!
[via Kottke]
Related entries:
Comments
/|\ Says:
July 10, 2006 02:43 PM

For a Brazilian/Italian, Italy winning the world cup is the 2nd best thing that can happen =). I guess that now it makes me 9 stars world champion (?!)
Post a Comment