« March 2006 | Main | May 2006 »
April 29, 2006

The flaky WAG54G finally gave up one fine morning. It had been struggling for a few months but that morning the final flat line was there.
Actually, it wasn't a total death but more of a coma. While the ADSL port and the 4 network ports were dead, the wireless functionality was still present and allowed me to connect and do a configuration.
Obviously the device could no longer be used for connecting to the internet nor for any LAN routing and I was about to bin it. Meanwhile it was collecting dust for a few weeks while I was playing with the new Billion BiPAC 7402VGP VOIP router.
What a relief it was to finally use a stable router that did not overheat frequently and did not require consequent restarts every few hours.
I have a spare internet web camera and I was hoping to set it up at the front of the house. Unfortunately there is no WiFi coverage which meant a WiFi repeater would be required and I was not willing to spend additional money to get up that spare internet camera.
Then it hit me that the WiFi-only capable router might just be able to serve as a repeater. Especially since the newest 1.03.0_beta4 firmware supports WDS (Wireless Distribution System).
WDS is used to link multiple wifi routers or access points together to serve as a single wifi access point. In theory a device will connect to the strongest available point. Expect to get only half through put since all traffic needs to be forwarded to the main router. This should not matter at all for internet traffic which is usually slower that the 802.11g connection speed (at 54Mbps).
Configuring the old Linksys router to the new WiFi settings was a hassle because every time a wifi parameter was changed on the router, the wifi settings had to be changed on the laptop as well. The WAG54G also kept clashing with the Billion router until I got the WDS settings right.
One important thing to remember is that a router often has several MAC addresses for the different components. One for the WAN adapter, one for the LAN adapter and one for the WLAN adapter.
You have to use the WLAN MAC address when configuring WDS peers. This took me a while to realize. On the WAG54G, you'll find the correct MAC address in Status > Wireless > MAC Address.
oh, joy

April 26, 2006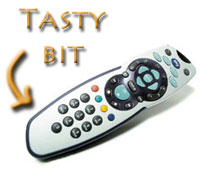 So a second Sky+ remote control beats the dust. It lasted only 2 weeks and was still in *mint* condition.
I never saw the carcass as the wife hid it knowing it would make my poor heart racing.
No wonder due to all the sweat that was put into purchasing it at a local Maplin's shop. A sweaty shop with sweaty carpets and even sweatier customers.
The first remote control at least lasted 1 year which I was quite content with. 2 weeks is however not acceptable so this family will simply have to do without.
The family is however allowed to use the amplifier multi-control which was conveniently programmed for Sky+ before the destruction.
A small call out to Sky to make their remote controls less appetizing. I guess tastiness was something that was overlooked in the design process. The black rubbery part of the remote seems to be simply irresistible for dogs..
Maybe I should have a taste next time!
April 22, 2006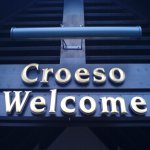 I was in a bit of a pickle: a planned training session in Wales (5 hours drive away) but a heavily pregnant wife at home refusing me being away over night.
So I squeezed it all into a single day. Up at 4am, in Bangor 8:30am, training session 9 to 5 and back in London after 10pm with some 540 miles more on the old odometer.
ETL Solutions was demoing their Transformation Manager (TM) application for data transformations with generate Java code.
It turned out to be a very powerful tool both for the initial mapping between a source model and a destination model and for running the transformations.
Supported models are XML schemas (xsd), Document Type Definitions (DTD), partial XML data, Java objects, RDBMS and a multitude of flat files.
Data transformations are a two step process:
1. visually create a mapping between a source model and a destination model and let TM generate Java code to do the transformations
2. Deploy the generated code and integrate into your application with 5-6 lines of code.
The visual mapping included drag-and-dropping of elements between the source and destination. In addition, TM is using a powerful modeling language (SML) for more advanced mappings.
The tool originated from a requirement of migrating data between Oracle databases which is evident from the strong DB support. Included are operations for transaction management and batch operations for optimisation tweaking.
The tool then evolved by supporting additional data models and by the addition of various transformation functions (financial, mathematical and similar).
The only thing I was missing was the support for XSL output when converting between two XML schemas.
I find XSL to be more portable than Java classes but when asked to specify a scenario where our company would not be able to use Java classes for a transformation, I was not able to.
April 12, 2006
Three evenings in a row watching three movies that I did know much about but proved to be very watchable. Now that is a good movie hat trick to write home about!
The Family Stone is a charming holiday story about relationships.
The movie has Sarah Jessica Parker starring as Meredith Morton who is visiting her boyfriend's family for Christmas.
Meredith is an uptight career woman and she clashes with the liberal, close knit family of her boyfriend. His family wants only the best for their little Everett (Dermot Mulroney) and they don't see Meredith as being the one.
The movie has a lot of funny moments and a few surprises. The overall feeling is of being very genuine and with some great acting.
In Shopgirl, Mirabelle (Claire Danes) works as a shop assistant. She has a large student loan, is getting older each day and starts questioning her self when and if her big break will come.
She has a brief, fairly embarrassing sexual encounter with Jeremy (Jason Schwartzman) but almost forgets about it when a wealthy business man (Ray Porter played by Steve Martin) shows interest in her.
Breakfast on Pluto is about the boy Patrick (Cillian Murphy) who is deserted by his mother and left on the doorsteps of a church to be raised by a step mother.
Quickly it becomes obvious that Patrick is actually Patricia "Kitten"; a girl trapped in a boy's body who is "Looking for love in all the wrong places".
Patricia spends the rest of the movie looking for her real mother while experiencing colorful adventures (show biz, circus, IRA attacks, prostitution, friendship and much more).
Breakfast on Pluto is a pleasure to watch and no wonder since it is directed by Neil Jordan (Interview with the Vampire).
Æon Flux was a fourth decent movie but only due to its stunning visual effects and lead character (Charlize Theron) but not quite on par with the three movies mentioned above..
April 05, 2006
Today I finally received the "Your penalty charge notice (PCN) has been canceled" letter from the City of Westminster, London.
This saga has been going on for over 8 months with me posting 9 recorded/signed for letters and the council of City of Westminster around 5.
It all started with a screaming red Charge Certificate stating that it was now too late to appeal to the alleged parking infringement and that I had better pay up.
This meant that the council had failed to notify me first by placing a PCN on my vehicle and second with a Notice To Owner in the mail.
Pretty scandalous way of extorting money from law abiding motorists I thought and started researching my rights in parking disputes.
It was a bit difficult to stay calm so my first letter to the council was a fiery one about extortion, scandals, citizen rights and other silly bits.
The reply was a cold and formal "Thank you for your appeal but it is now too late to appeal". It was obvious that the council would not listen. Instead they were pushing the matter forward to the County Court.
At this point my only option was to hire the services of a solicitor and swear in a Statuary Declaration that I had not received the original Notice To Owner.
I felt like a criminal sitting in a solicitor's office, holding the Bible and swearing the fact but it was true and it had to be done.
Luckily the County Court accepted the statuary declaration and this prevented the scary bailiffs and ultimate debt recovery.
You would have thought that the matter would have been cleared at this point but it only put it back to the original Notice to Owner stage.
The new Notice to Owner was promptly sent a few days later demanding once again the £100 (it was too late to pay the discounted £50 charge) or to appeal.
I vaguely remembered that a penalty for an alleged parking offence cannot take place if the PCN was not presented to the vehicle owner, i.e. it had not been served properly.
One could always throw away the PCN and claim that it was never there. However during the last 2 years I have seen many Traffic Wardens photographing vehicles with attached PCNs and I guess this is the reason why.
Since there had been no PCN on my vehicle I knew there could be no photograph and I was prepared to go to the County Court if required so I appealed selecting the wonderful "The offence did not occur" option.
It came as a total surprise that the council chose to accept my appeal and canceled the PCN but I accepted it wholeheartedly.
Below are some other reasons that can invalidate a PCN that I found while researching (some may be just rumours):
1. The traffic warden must be wearing their uniform and hat (have a disposable camera handy)
2. The PCN must have been attached to your vehicle or handed to you. If you see a traffic warden furiously punching on his ticket machine don't start arguing with him/her, just drive away.
3. A single yellow line must end with a t-bar to be enforceable
4. A sign stating enforcement hours of the yellow line must be close by and visible
5. If the council does not reply within 2 months of receiving your appeal
A very good resource was the National Parking Adjudication Service and I recommend you to study their pages closely.