« Windows XP SP2 and Event ID 4226 | Main | End of the Star Wars saga »
Stop the press, 4-6 babies are on the way
May 17, 2005
Keywords:
golden
retriever
puppies
ginger
labrador
PS2
S.L.A.I:
Phantom
Crash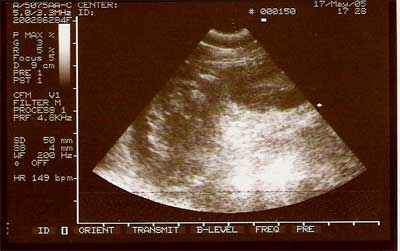 Ok, calm down parents, it is not human babies. It is our golden retriever Ginger (AKA Poo Princess) that is pregnant.
The new addition to the family will be with us in just 5 weeks. You see, a dog pregnancy is 9 weeks only.
Expect a plethora of puppy photos.
Right, back to that serious S.L.A.I: Phantom Crash beta testing.
Related entries:
Comments
maminka Hanna Says:
May 23, 2005 12:03 PM

Nice, nice Ginger with 4-6 babies on way. But D. and C., it`ll be enough with 1 (one) BABY-CHILD next time, sooooon, I hope
Love you, mum H.
PS We are looking forward to meet you (and C's parents)and celebrate togehter the "midsommar" with white nights in Stockholm and Luleå

BoyMedExams Says:
July 16, 2006 08:16 AM

Many knowledges I have found here I would come back: SPAM_URL

David says:

You sound like a spamming Yoda you do.
Post a Comment