« Man on Fire (2004) | Main | Apple eye candy for Windows: Konfabulator »
Sony HBH-660 bluetooth headset review
November 03, 2004
Keywords:
Sony
HBH-660
bluetooth
headset
HBH660
ericsson
mobile
phone
review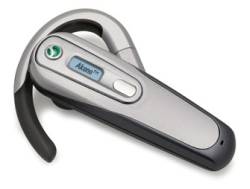 Yet another Bluetooth headset. I sure hope that this one sticks with me for a while.
The main feature that sold me the Sony HBH-660 was the caller info.
The headset has a tiny 6 character LCD display. Besides showing battery status, volume level and other good information it also display a caller's number or name if you have the number stored in your phone as a contact.
The headset comes with a strap so that you can wear it around your neck. Much better than loosing it in a pocket somewhere. While wearing the unit around your neck, the caller info is really handy.
The battery life has improved slightly from my previous HBH-60. This could also be just a perception due to the new battery indicator.
The HBH-660 is tiny bit heavier than the HBH-60 and HBH-600 but it did not result in any discomfort.
On a downside, my HBH-660 has worse voice quality than my old HBH-60 and HBH-30. This could be due a faulty device but I recommend you to try it out before purchase!
Related entries:
Trackback Pings

TrackBack URL for this entry:
http://blog.davidkaspar.com/cgi-bin/fsdg39fmcnswgv.cgi/162
Comments
Disappointed Says:
December 16, 2004 04:26 PM

I had HBH 660 for almost two months. LCD screen is small but useful. One big disappointment is Ad says battery life is up to 5 hours, but actual talk time I am getting is around two hours. Sony customer support says it is normal. I don't think not even half of advertized talk time is normal. If it is at least 3 hours, I can live with it, but around 2 hours is way too short. If I knew this, I would bought other brand gives around 9 hours which will give me at least 5 to 7 hours talk time.
Post a Comment